The mission of this annual event is to inspire downtown Bethesda employees to incorporate walking into their daily routine when considering alternative commute modes other than driving alone and sitting in traffic. The Challenge encourages everyone to get out of their car, take transit and get walking. Get fit just by going to work!
Who: All downtown Bethesda-based companies and their employees
When: October 8-26, 2018
What You Do: With a pedometer, which we will provide for you and your teammates, you'll track the number of steps you take each day and enter them into our online log. This Challenge tracks walking ONLY. Biking for recreation, roller blading, and other forms of exercise are not tracked by pedometer and those activities will not count toward your total step count.
If, however, you decide to start your bike to work to gear up for Bike to Work Day in May, feel free to check out our Bike Safety Class information to prepare you for your commute!
Where: Everywhere! Walk to and from the Metro station, to and from the bus stop, to and from work - and everywhere in between! Walk to a new restaurant for lunch, or if you brought food from home, go out for a long walk instead of working at your desk while you eat. Walking and transit is an ideal combination. You might not live close enough to your job to walk to work. So, ride Metrorail and walk from the Metro station or your bus stop to your workplace.
What You Could Get: Each week, participants walking more than 50,000 steps will be entered into a drawing to win great prizes. Those walking 25,000-49,000 steps will be entered into a drawing for other great prizes. In addition, there will be occasional scavenger hunts and other ways to win prizes.
The Grand Prize: Each member of the team with the highest average number of logged steps will receive a grand prize.
Registration for the 2018 Walk & Ride Challenge is closed, as participants are now competing and logging their steps. If you are part of a team and are looking for the link to the log-in page, click here, or click here for a PDF of the UPDATED Welcome Handout.
New event for Walk & Ride Challenge Participants: Join us at Silver, located at 7150 Woodmont Avenue in Bethesda this Friday, October 26 for our first Walk & Ride Appreciation Happy Hour! All participants are invited to celebrate their hard work over the Challenge over $5 food and drink specials - including a complementary classic Margarita! - from 3:00 until 6:30 p.m. For an event flier, click here, and/or RSVP at facebook.com/eatatsilver.
If you still have questions, please refer to our Frequently Asked Questions document, or you can contact Jennifer Zucker at 301-656-0868 ext. 118.
2017 Challenge Winners
First Place: GTM Architects 1​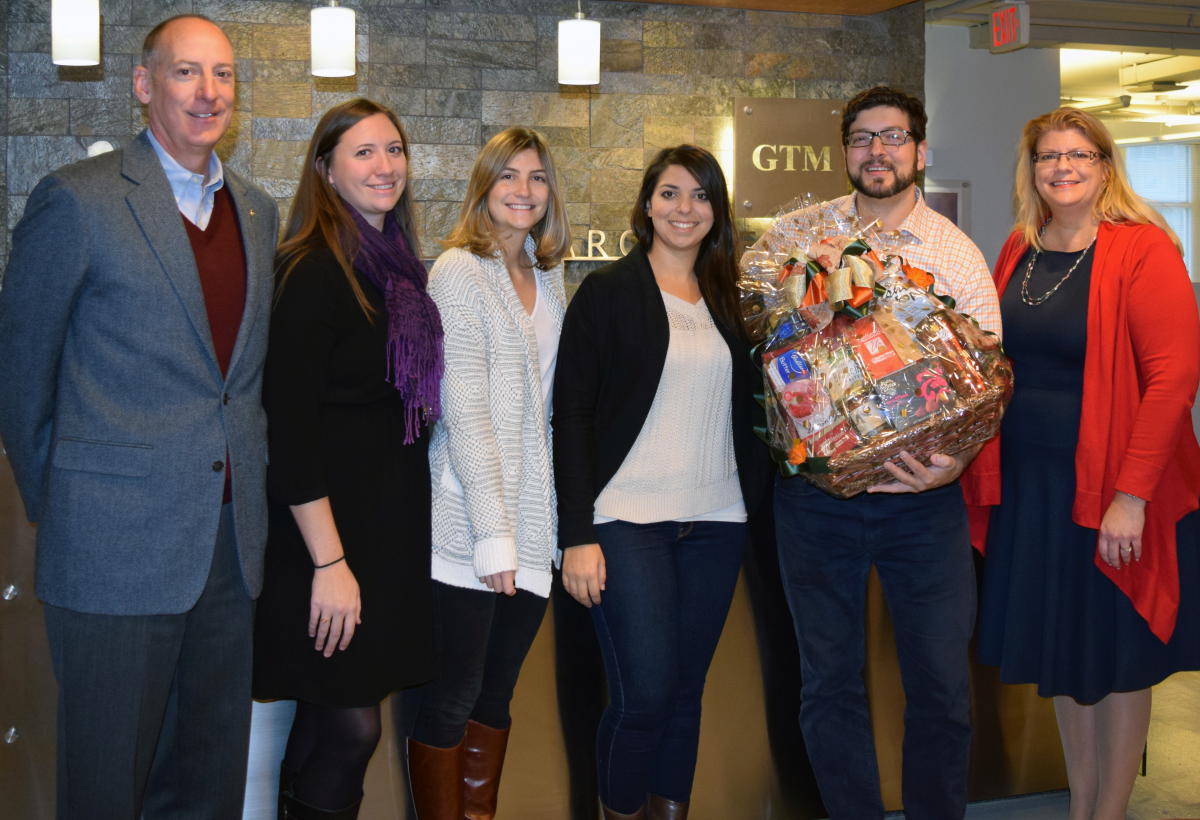 GTM Architects 1 walked an average of 222,401 steps over the 3-week period. 
They are pictured at right with Bethesda Urban Partnership Board Chairman Jack Alexander (far left) and Bethesda Transportation Solutions Director Kristen Blackmon (far right), who stopped by the GTM office in Downtown Bethesda to present them with their First Place Prize Package. The basket pictured was donated to the First Place Team by Bradley Food and Beverage.
Each team member also received a $125 Amazon gift card.
| | |
| --- | --- |
| Second Place: Happy Feet​ | Third Place: Taco Belles |
| Linowes & Blocher | American Society of Health-System Pharmacists |
| | |
​