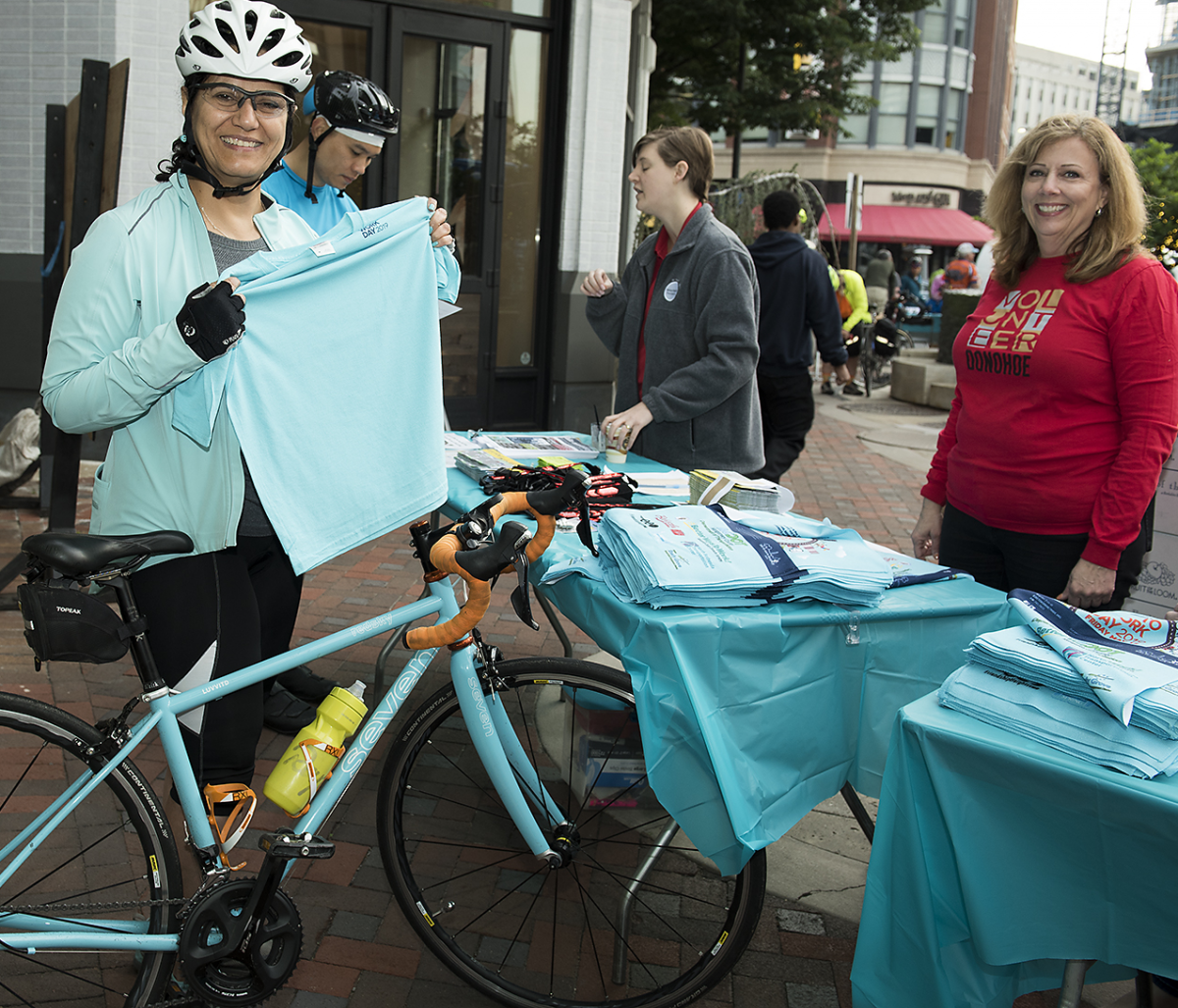 Downtown Bethesda's Bike to Work Day event is held each year on the third Friday of May.
Except 2020, because 2020 will 2020, am I right?
Bike to Work Day 2020 is canceled as of Monday, March 30, 2020 due to the COVID-19 health crisis. Boo.
Everyone who attends the event and fills out a raffle ticket is entered into our famous Prize Raffle, with the Grand Prize being a new bike donated by Griffin Cycle! 
In addition, Griffin Cycle is at the event so you can get your bike tuned up while you drink coffee provided by Silver and chat with other exhibitors and folks in your community who bike to work.
Click here to see photos of Bike to Work Day 2019!
Bike to Work Day is a regional event organized by Commuter Connections (a division of the Metropolitan Washington Council of Governments) and the Washington Area Bicyclists Association (WABA).