Downtown Bethesda's Bike to Work Day event will be held on Friday, May 18, 2018, from 6:30-9:00 a.m. at the corner of Bethesda and Woodmont Avenues, near Montgomery County's first-ever pop-up bike lane! 
Click here to register for the Downtown Bethesda Pit Stop. 
Those who register by Friday, May 11 will be guaranteed an official Bike to Work Day 2018 t-shirt at the morning event.
Those who registered after Friday, May 11 will be asked to pick up their shirt at another time, either at our office or from 3:00-6:30 pm at our Bike FROM Work Meet Up at Silver located at 7150 Woodmont Avenue in Downtown Bethesda, along the Capital Crescent Trail!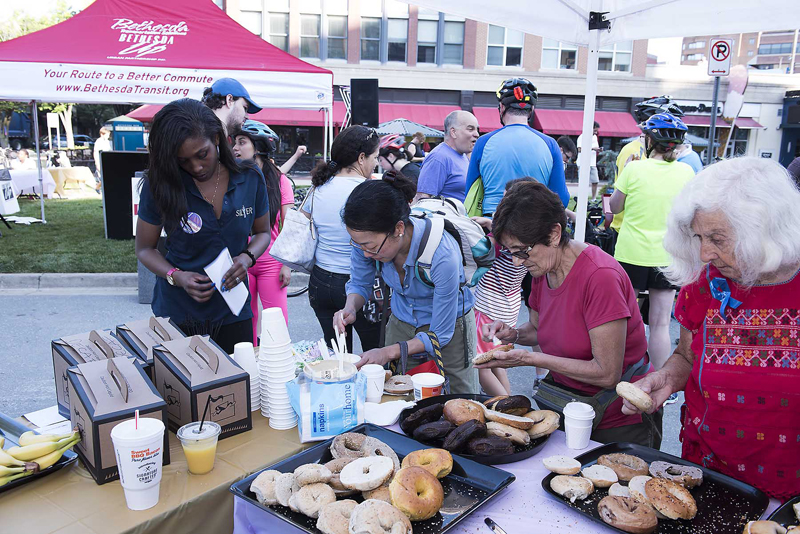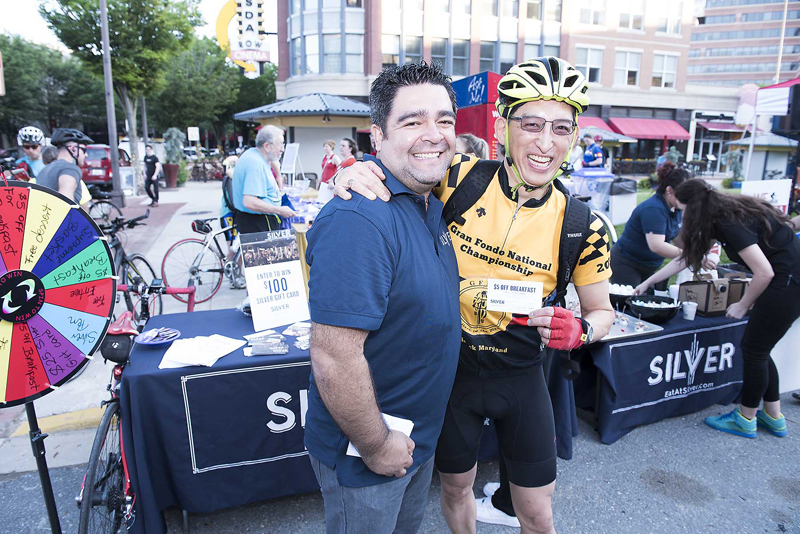 For years, the Downtown Bethesda Bike to Work Day event has been the largest in Maryland and the third largest in the DC region, attracting over 700 participants a year!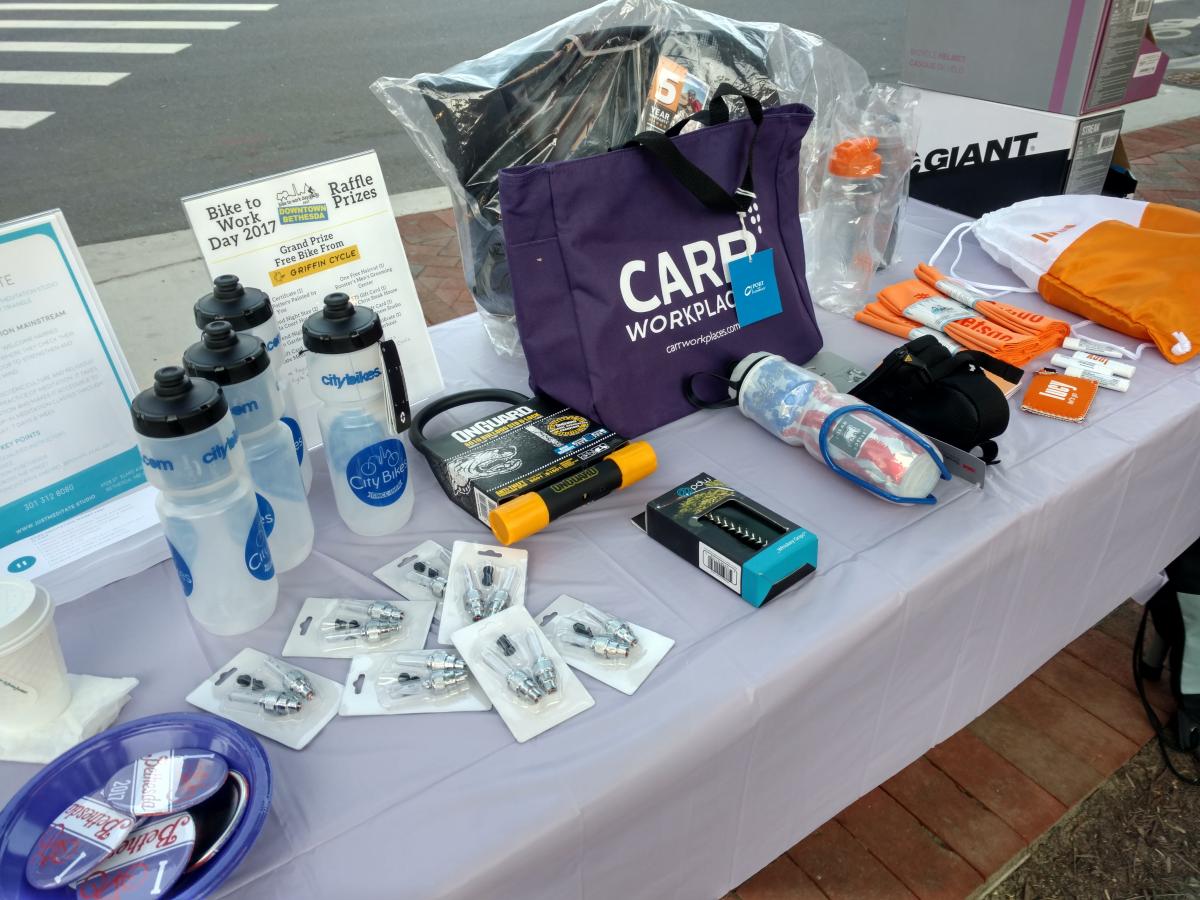 We owe our success not only to our super bike commuters, but to the area businesses that support this event through donations. We are currently looking for folks to donate prizes, which will be displayed throughout the event on our famous prize table! Raffle winners will be called throughout the morning event.
To learn how you can get your business involved, click here or contact Jennifer Zucker.