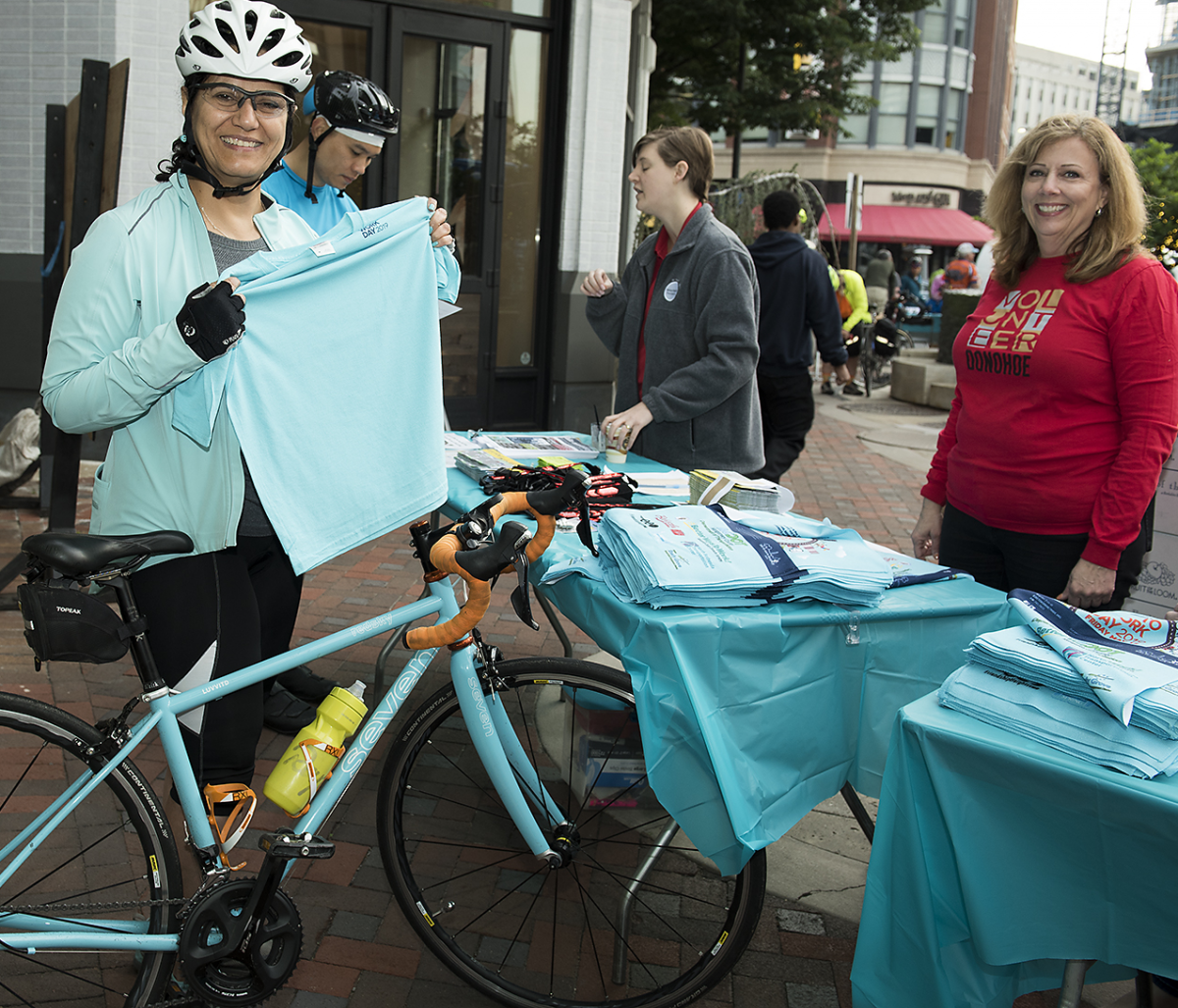 Downtown Bethesda's Bike to Work Day event is held each year on the third Friday of May.
In 2021, however, Bike to Work Day will be a little different. Keep checking back to find out where you can pick up your 2021 t-shirt!
Click here to see photos of Bike to Work Day 2019.
Bike to Work Day is a regional event organized by Commuter Connections (a division of the Metropolitan Washington Council of Governments) and the Washington Area Bicyclists Association (WABA).